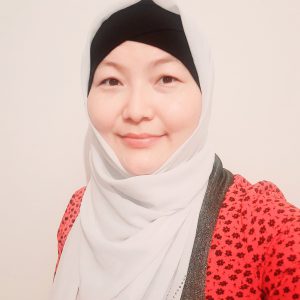 Zaira T. Satpayeva
g
Head of the Department of Regional Economy and Innovative Development
g
PhD  
Scopus ID: H-index = 5 (57214615874)
Researcher ID: H-index = 3 (N-5297-2014)
РИНЦ: H-index = 4 (1038104 )
ORCID: 0000-0002-1644-3709
Member of the Academic Council of the Institute of Economics of SC MSHE RK
Member of the Methodological Council of the Institute of Economics of SC MSHE RK
Member of the Dissertation Council of the Eurasian National University named after L.N. Gumilyov and «AlmaU» University
Member of the Editorial Board of the journals «Economics: Strategy and Practice» and «Eurasian Journal of Economic & Business Studies»
Member of Council of Young Scientists of the Institute of Economics of SC MSHE RK
Awards and Scholarships:
Scholarship holder of the POSCO Asia Fellowship (2008), Eurasian Research Institute Fellowship (2015), Open Economy Fellowship (2018), Urban Forum Almaty (2018), «InteRussia» Fellowship (2021) and OXUS Fellowship (2023);
Winner of the scholarship of the President of RK (2009), the grant of the Intergovernmental Foundation for Educational, Scientific and Cultural Cooperation of the CIS (2010), the state scholarship for talented young scientists (2021-2022) and the «Best Paper Award» from the Korea Distribution Science Association (KODISA, Seoul, South Korea, 2023).
PARTICIPATION IN RESEARCH PROJECTS:
Supervisor: «The science impact on Kazakhstan's socio-economic development: methodology, assessment models and development scenarios» (IRN AP08052745, 2020-2022)
Executor: «Study of factors, characteristics and dynamics of demographic processes, migration, urbanization in Kazakhstan, development of digital maps and forecasts» (IRN BR10965247, 2021-2023), «Scientific and technological space of the EAEU countries: structure, development mechanisms, ensuring the economic interests of Kazakhstan» (IRN AP09259768, 2021-2023), « Priorities and mechanisms of inclusive regional development of Kazakhstan in the context of overcoming the economic recession » (IRN AP09259004, 2021-2023), «Priorities and mechanisms against rural women of Kazakhstan unequal access to the resources» (IRN AP14869297, 2022-2024).
Research interests: problems of scientific, technological and innovative development, as well as issues of regional, creative, digital and gender economies.
DEPARTMENT EMPLOYEES:
Dnishev F. M. – Chief Researcher, d.e.s., professor
Alzhanova F. G. – Chief Researcher, d.e.s., associate professor
Alibekova G. Zh. – Leading Researcher, PhD
Sherkhan Sh. – Junior Researcher